July was a positive month for psychedelic investors with the market showing signs of price growth.
Individual stocks such as Compass Pathways (CMPS), Relmada Therapeutics (RLMD), and Seelos Therapeutics (SEEL) were up 38.33%, 34.75%, and 29.56% respectively in the month.
The overall positive performance in the psychedelic sector led to Psychedelic Invest's Index being up 9.43% during the month of July.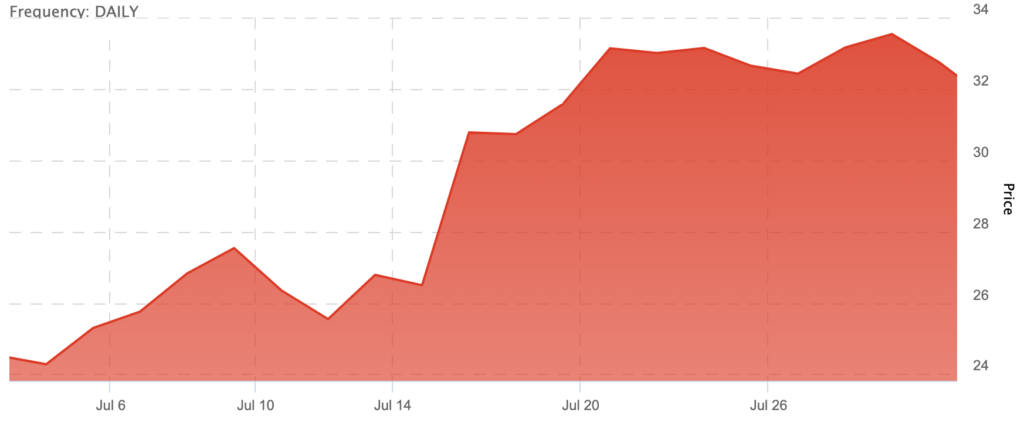 Although the past year has been brutal for those invested in psychedelic stocks, the market really seems to have bottomed out in May right around when we asked: Are we at the bottom?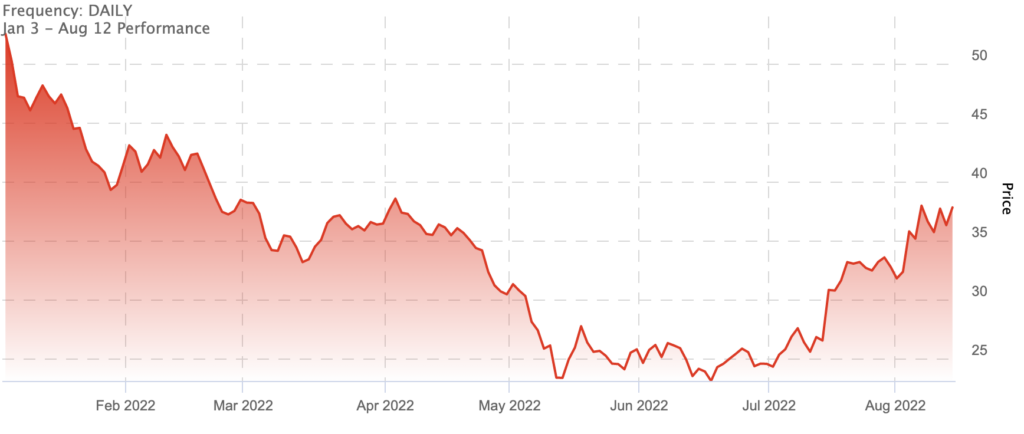 Is it the performance derived from positive happenings among market constituents?
Or, is the psychedelic sector just responding to macro events?
Well, it looks like a bit of both.
The Biotech Market is In an Upswing
Although it is still a bear market in biotech stocks, the main benchmark ETF that we use for psychedelic stocks here at Psychedelic Invest has also been performing quite well.
The SPDR S&P Biotech ETF (XBI) was up 15.4% in July. To be clear though, the XBI was still down 24.6% in 2022 as of July 31.
Regardless, this is a positive indicator for psychedelics investors as it shows a change in investor attitude.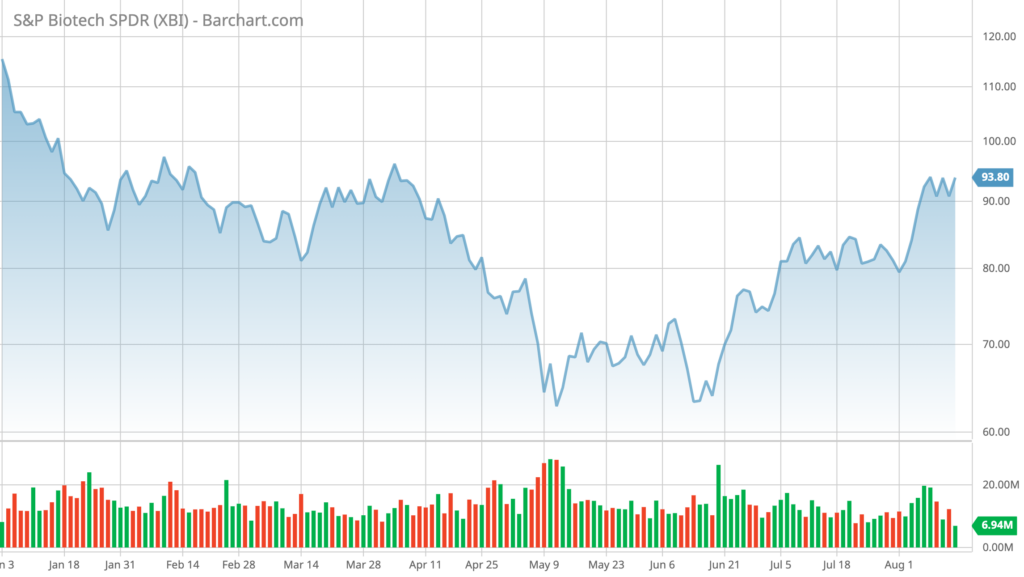 As reported by Barron's, this has caused investors to begin pouring money back into the biotech sector:
"In a note on Thursday, Piper Sandler analyst Christopher Rayment said a net $1.1 billion, the second-highest total this year, flowed into funds focused on healthcare and biotech in the week ended July 6."
And Psychedelics?…
In the psychedelics market, there were a few events in the month of July impacting investors.
How to Change Your Mind
On July 12, Netflix launched the brand new docuseries, How to Change Your Mind, based on the amazing book from Michael Pollan of the same name.
If you haven't yet seen it, we highly recommend it. The series highlights several leaders in the psychedelics space including MAPS and Dr. Ben Sessa of Awakn, to name a few.
The series was a Top 10 release on Netflix and has hopefully helped "change the minds" of many of the psychedelic-doubters and will help propel the industry forward.
Numinus Wellness Reports Q3 Earnings
Field Trip's Full Year 2022 Fiscal/Pipeline Analysis
As always, if you are interested in keeping up to date with the entire psychedelics market on a weekly basis, our very own Adam Tubero has been publishing a new series: Weekly Extractions.