The secret is out: Investing in psychedelics may be the next explosive trend for investors looking to enter a new industry with massive social impact. Despite many media outlets comparing psychedelic drugs to cannabis, the reality is that psychedelic medicine is much more likely to follow the "traditional biotech path."
That path includes high barriers to entry, complicated legislative hurdles, and the need for highly qualified professionals. Entrepreneurs will need to focus on hard science that provides real solutions, instead of simple creative thinking with a salesperson flair.
There will of course be many ancillary businesses that pop up to support the psychedelics ecosystem, led by entrepreneurs who are new to the industry. However, for psychedelics companies that are focused on research and drug development, there will need to be much more than creativity and hard work.
Intellectual property (IP), corporate structuring (to ensure legal research of regulated drugs), and thorough ongoing administrative support are just some of the complicated requirements that successful psychedelics companies will have to adhere to.
For investors – both novice and experienced – the psychedelics industry presents a potential landmine field of risk. Investing in any industry is risky, and when you add the complications of psychedelics, the risks increase even more.
Any investor who is seriously considering deploying capital into the psychedelics industry would be wise to first consult a legal professional that specializes in psychedelics. In addition to potentially getting exposed to new dealflow, legal professionals can also advise on specific IP a company may claim to possess.
We asked five of the top law firms that specialize in psychedelics to provide us with their information so interested parties can learn more. Here is what they had to say:
Mr. Cannabis Law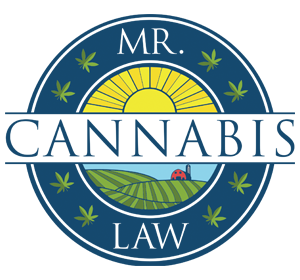 Mr. Cannabis Law is a full-service law firm focused exclusively on the cannabis and psychedelic industries.
We combine big-firm experience with boutique-firm attention to deliver a specialized service for cannabis and psychedelic businesses.
Our founders background as a licensed attorney, CPA, realtor, and successful business owner allows the firm to provide its clients with unique business strategies tailored to fit the specific needs of these unique industries.
| | |
| --- | --- |
| Law Firm Name | Mr. Cannabis Law |
| Website | https://mrcannabislaw.com |
| Psychedelics Specialist: | Dustin Robinson, Esq. CPA |
| Focus Areas: | Full Service |
| Location(s): | Ft. Lauderdale |
| Year Founded: | 2019 |
Borden Ladner Gervais LLP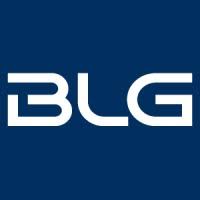 BLG is Canada's Law Firm. A leading national full-service law firm with more than 750 professionals practising from its five offices across Canada. BLG's Psychedelics and Cannabis Focus Group runs a strong practice advising clinical trial sponsors, product developers, other innovators, financial institutions, clinics, non-profits and others in relation to entheogens, psychedelics, entactogens and dissociative anaesthetics (for brevity, "psychedelics").
BLG is home to a multi-disciplinary, national practice in psychedelics that provides focused and top-of-game advice and services to participants in the psychedelics space. Our team of marketplace leaders understands and has an awareness of relevant scientific, regulatory, financial and intellectual property factors. We see a future that is colourful with opportunity for those with the correct plan and an effective team. In psychedelics, BLG is part of that team from managing complex corporate transactions to advising on operational issues and technology development.
In psychedelics, the opportunities and risks are Interconnected. Our clients depend on BLG to provide specialized business and legal advice focused on the regulatory and financial landscape with an awareness of the participants, and of key intellectual property, regulatory approvals and other assets, in this new approach to therapy – and one day perhaps more than therapy. We are proud to be supporting the right side of history as social and business attitudes towards psychedelics progress beyond prohibition.
| | |
| --- | --- |
| Law Firm Name | Borden Ladner Gervais LLP |
| Website | https://www.blg.com |
| Psychedelics Specialist(s): | David Wood, Ph.D., Andrew Powers, Michael Saliken, Cameron A. MacDonald |
| Focus Areas: | Full Service |
| Location(s): | Toronto, Calgary, Montreal, Vancouver, Ottawa |
| Year Founded: | BLG was formed as a result of a five-way merger in 2000 from five separate law firms, with the earliest founded in 1823 |
Mackrell. Solicitors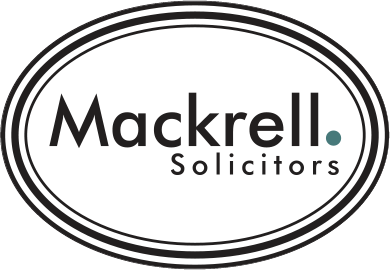 Headquartered in Central London, with offices in the heart of Birmingham, we have been providing high-quality legal advice and services since 1845.
As a firm, we are here to make your life easier. Providing clear, practical solutions through an otherwise complex web of legal jargon, our ability to make legal advice accessible has resulted in us maintaining an impressively high retention rate amongst our clients.
We remain personal enough to provide the tailored service clients look for and every case is supervised by one of our Partners, working closely with our team at all levels.
We are also large enough to offer comprehensive and practical expertise so our clients are able to use our firm to deal with all of their legal needs, regardless of scale or complexity
Being a full-service firm also allows us to easily refer work between departments and our offices in London & Birmingham – avoiding outsourcing parts of a client's legal requirements saves the client both time and money; something we are able to provide both domestically and internationally.
We are founders of Mackrell International, a 30-year-old world-leading global network of approximately 4500 lawyers across 60 countries, enabling us to offer the added value of immediate international legal advice and assistance in any jurisdiction worldwide. We are a worldwide network of lawyers, with local knowledge.
Our expertise are widely recognised within our profession, we are the winner of multiple national legal awards.
Languages spoken include Cantonese, English, French, German, Gujarati, Hindi, Italian, Punjabi, Spanish and Swahili.
| | |
| --- | --- |
| Law Firm Name | Mackrell. Solicitors |
| Website | https://www.mackrell.com |
| Psychedelics Specialist(s): | Elliott Rolfe |
| Focus Areas: | Full Service |
| Location(s): | London (HQ), and over 100 international offices |
| Year Founded: | 1845 |
Calyx Law

Founded in 2016 by Graham Pechenik, Calyx Law was the first intellectual property law boutique to focus on cannabis and psychedelics.
Graham is a registered patent attorney, with degrees in Biochemistry and Cognitive Neuroscience. Prior to founding Calyx Law, Graham gained over a decade of experience obtaining and defending some of the country's most high profile patents, representing numerous Fortune 500 companies in the agricultural, chemical, pharmaceutical, biotech, and technology industries.
At Calyx Law, Graham has prosecuted dozens of patents in the cannabis and psychedelics spaces, covering such inventions as novel entheogens and entactogens, pharmaceutical and nutraceutical formulations of psilocybin and cannabinoids, methods of treatment, extraction processes and equipment, mechanical devices, and software. Graham also represents clients with trademark filings, IP licenses and agreements, and enforcement.
With additional work experience in bioethics and telemedicine regulation, Graham also assists with issues at the intersection of psychedelics with digital health and data privacy.
Besides using IP to generate value and growth, Graham also has helped clients develop strategies for using IP to align business partners with specific ethical principles.
While a flower is budding, it is protected by a whorl of sepals that enclose the flower as it emerges and provide stability as it opens. This structure is the calyx. Like a calyx, Graham sees the role of his firm as helping to ensure that seed-stage and early-stage companies have the protection and support they need to come into full bloom.
| | |
| --- | --- |
| Law Firm Name | Calyx Law |
| Website | https://www.calyxlaw.com |
| Psychedelics Specialist(s): | Graham Pechenik |
| Focus Areas: | Patents and IP |
| Location(s): | San Francisco |
| Year Founded: | 2016 |
Aird & Berlis LLP

Aird & Berlis is a prominent Canadian law firm and a leader in the psychedelics industry. We advise private and public psychedelics companies operating in the pharmaceutical, clinic/treatment centre, nutraceutical/wellness products and medical tourism related market segments. Aird & Berlis is at the forefront of this burgeoning sector with our team of more than 200 lawyers, patent agents and business advisors providing strategic legal advice in all principal areas of business law to our psychedelics clients, including Capital Markets, Mergers & Acquisitions, Intellectual Property, Workplace Law, Real Estate and Tax.
The legal, regulatory and investment landscape of the psychedelics industry is complex and continues to rapidly evolve in Canada, the United States and around the world. The Capital Markets and Corporate/Commercial lawyers at Aird & Berlis have the domestic and cross-border legal and regulatory expertise to advise companies, investors, lenders and other market participants who are pursuing opportunities in this space. We advise clients on the complex regulations associated with psychedelics, including compliance with the Controlled Drugs and Substances Act and Food and Drugs Act.
As the medical use of psychedelics expands in Canada and elsewhere, our extensive Capital Markets expertise can help clients take their business to the next level by assisting with financing and go-public transactions on Canada's stock exchanges. As a full-service firm, we then work with clients in all areas of practice at Aird & Berlis to serve the entire suite of legal and patent needs of our psychedelics clients.
| | |
| --- | --- |
| Law Firm Name | Aird & Berlis LLP |
| Website | www.airdberlis.com |
| Psychedelics Specialist(s): | Jeffrey Merk, Sherri Altshuler, Melanie Cole, Danny Kharazmi, Russell Sanders, Sean Green |
| Focus Areas: | Full Service |
| Location(s): | Toronto, Ontario, Canada |
| Year Founded: | 1919 |

***NOTE: This is NOT a paid article. All legal firms featured in this article were selected by Psychedelic Invest, based on their reputation and industry knowledge. See an entire list of psychedelic law firms here.