Psychedelic Invest previously sat down with Psilera's co-founder and CEO Chris Witowski in October 14, 2020. Now, nearly a year later, and having raised $2.5 million from investors including Iter Investments, Baird, JLS Fund, Receptor, and What If Ventures, we wanted to get an update on the company.
This time, we sat down with Jackie Von Salm, Psilera's other co-founder and the company's Chief Science Officer, to discuss her path to Psilera, what it was like to raise millions of dollars, and what the future holds for the company.
Psychedelic Invest: To begin, what is your company all about? What is Psilera's mission, and what sets it apart from other companies in the psychedelic industry?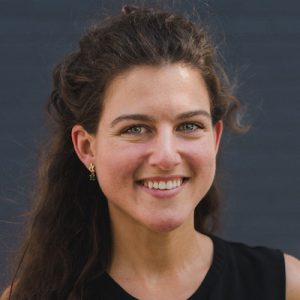 Jackie Von Salm: Psilera's first mission is to develop patient-friendly delivery methods for psychedelics that are typically only available via intravenous (IV) or inhalation, like dimethyltryptamine (DMT).
Our overarching goals are to provide new compounds that are extremely similar to DMT and psilocybin, but have been optimized to reduce negative heart effects, nausea, and/or reduce the hallucinogenic properties.
This complements our patient-friendly focus by hopefully offering out-patient therapy options and/or reduced in-patient therapy times. We feel these enhancements will help us reach more diverse sets of patients while making treatments more affordable. Since we were founded by two drug discovery chemists, myself and Dr. Chris Witowski, we are a rare team within the psychedelics industry.
PI: How would you simply explain the industry/opportunity/outcomes to a skeptic? A child? A novice?
JVS: We are working on plant medicines and making them even better/safer for patients, since many drugs on the market for mental health have led to bad outcomes in our society, like anxiety and ADHD medications.
Unfortunately, large pharmaceutical industries don't like to take financial and reputational risk. It requires smaller biotech companies to make things happen.
The abuse potential and negative outcomes of natural tryptamines that behave like psilocybin are better than anything we have currently approved by the FDA. There is data to prove this, so if there are still skeptics, they are in denial and these opinions will change.
If I could somehow physically and emotionally share my own experiences of watching addiction, depression, and dementia unfold throughout my lifetime, I wouldn't need words. Many others have these experiences as well, which is why we are now all working together to be the change our society needs.
PI: You just closed an oversubscribed round of financing. What was that process like? Any big learning lessons from that process?
The process is extremely time consuming and tedious at times, but you get to meet a lot of really wonderful people. You will also meet some not so wonderful people, but that is one of the biggest lessons in my opinion: Take the time you need to find the investors that share your vision and passion and have the faith in you as founders to build the company into something powerful.
Also, give yourself ample time to find these people. If you plan well and give yourself plenty of runway, you will not have to settle. Obviously, compromise is important, but it is very different from settling and potentially having regrets or resentment later.
My co-founder, Dr. Chris Witowski, always likes to compare it to dating, so if you have experience dating, you'll probably have reasonable expectations!
PI: Natural psychedelics have been utilized for thousands of years to treat a variety of mental health indications. Why do you believe that the pipeline of drugs that Psilera is developing will be more efficacious?
JVS: It all comes down to indication and personalized medicine.
As a society, we are moving closer and closer to personalized medicine, and thankfully we have learned that we are not always a "one size fits all" species. That being said, we will need a variety of options to treat various conditions.
The past century of pharmaceuticals has taught us that there is no silver bullet, and although something like psilocybin shows great efficacy for depression, it may not be optimal for someone with heart conditions, family history of schizophrenia or psychosis, or extreme stomach sensitivities. It also might not be necessary to have in-patient treatments for certain conditions like Alzheimer's or dementia.
There will be plenty of room for both natural and synthetic options, but extreme disabilities will require dependable, standardized medicines beyond what nature can give us. Nature is great at being adaptable, which creates a lot of diversity in chemistry and can cause complications for serious conditions. It is one of the concerns with cannabis as well, and really all unregulated botanical medicines and dietary supplements.
PI: Tell us a little bit about your why. Why did you decide to pursue the psychedelic space? What sparked your interest?
JVS: My entire life has prepared me for this space. My grandfather was born in the northeast and raised in the Church of the Brethren. He was quite the rebel and questioned a lot of their way of life, so he eventually left and became a physician, then a psychiatrist in an attempt to understand the human condition. He was a major role model for my path into academia and drug discovery, because he always spoke of how wonderful it would be if we could find a way to abolish the ego and truly care for people from a perspective of understanding rather than scrutiny. This was my mother's father, and my mother was by far my biggest role model. She took me to AA meetings with her from the time I was in preschool, when she decided to never drink alcohol again. It was the reason my parents divorced when I was young. It has been a major driving force for my passion to help addicts ever since, especially of alcoholism.
There are many other factors that led me here, but I can pinpoint the exact day that I decided my purpose was to work on mental health drug discovery, when I was doing my post-doc in Vancouver on antibiotic research.
One night I was walking to a friend's birthday dinner downtown near Hastings Street, and anyone that knows Vancouver will understand the environment of East Hastings. It is often the home for many homeless and victims of the opioid epidemic. I was crossing the street and looked up to find a man not much older than myself injecting himself near the groin with what I can only imagine was an opioid of some kind. Around the same time my father's dementia was reaching a point where he could no longer take care of himself, I lost two high school friends to heroin overdoses, and my sister was struggling with her own traumas and had turned to alcoholism.
This perfect storm of events had me instantly move back to Florida and find whatever I could to get me into the mental health drug discovery space. I have personal friends that were kept from committing suicide because of trying DMT after trying many other psychedelics and pharmaceuticals, so I know there is something very special about this "spirit molecule" as the late Dr. Rick Strassman put it.
PI: You have broken two glass ceilings. Not only are you a female in a high-ranking position, but you are also a female in the field of STEM. How did you get to where you are, as Chief Scientific Officer (CSO) at Psilera?
JVS: Honestly, I had a lot of support and wisdom from friends and family that never emphasized any ceilings even existed or that I had to do anything specific because I was a woman.
Most of my science and math teachers growing up were all women, some of which even had their PhDs, so they were some of my best science role models. The biggest focus was always to work hard and strive to be unique and true to myself no matter what. If I felt something wasn't serving my greater goal, I moved on pretty quickly. This got me in trouble a few times, since once you show promise at something, others might try to make that your niche, but oftentimes I knew it just wasn't for me, even if I was good at it.
There is no definition or path defined for us, so it's our most precious opportunity in life to make it our own. That being said, I've obviously had my share of undesirable moments being a woman in a powerful position or in the science field. I chose my mentors very carefully along the way and have/had a lot of wonderful male advocates that help raise my voice if necessary.
PI: Why do you think that whereas psychology/psychiatry professions tend to be female-dominated, professions in the emerging psychedelic industry tend to be male-dominated?
JVS: This is just a personal opinion, but I would think that the emerging psychedelics industry shows a lot of financial promise and a lot of the higher executive and capital-focused positions tend to be male-dominated.
It is also higher risk with a lot of uncertainty, which it's known in psychology that on average males are more likely to take risks than females. I'm not sure why psychology/psychiatry have become female-dominant, I actually wasn't even aware that it had, since I know a lot of male psychiatrists.
There's literature showing females are more often diagnosed with depression and other mental health conditions, so maybe there is a desire to understand the female psyche on a deeper level for many female psychologists/psychiatrists. I know there are companies even within the psychedelics space that are very interested in female-focused medicines and therapies.
PI: What advice would you give young women entering a male-dominated profession?
JVS: Treat confidence as an asset rather than a problem, and take credit when you truly feel something was a direct result of your efforts.
I'm a big fan of the "royal we", but sometimes it's okay to use pronouns like "me" or "I", when you feel like there wasn't much of a "we".
Many women grow up thinking that if they seem too confident, they will come across as abrasive and unapproachable, but this has to change. There is a way to present yourself with confidence without being aggressive or off-putting. Women are powerful. We produced the entire human race for goodness' sake, and it's 100% appropriate for us to recognize our strengths and use them to better ourselves and society.
PI: What do you love most about your position at Psilera?
JVS: The freedom to dream. Not only are we in an emerging industry, but we are specifically targeting a world largely undiscovered, the human mind. Although we may need to follow certain rules when it comes to running a business or working with scheduled substances, beyond that we are given a rare opportunity to innovate and research areas with amazing promise.
I honestly believe psychedelics like DMT have the ability to change the world, and I'm honored to be fortunate enough to be one of the scientists on the cutting edge of this research.
PI: What are Psilera's next big milestones for the coming months/years?
JVS: Our biggest milestones will include biological data to validate our chemical hypotheses. We've spent over a year synthesizing and simulating compounds in different receptors to predict activity, so now we'll produce the experimental data to validate our assumptions. We should have serotonergic data on a few compounds by the end of the year, and animal data for the treatment of alcohol-use disorders by the end of this year and into next year. This is all for our new compounds.
As for our DMT specific products, the big milestone is filing an investigational new drug (IND) application with the FDA and starting our first clinical trial. This will be a major inflection point for Psilera and one that we are extremely excited about.
PI: Moving forward, what are you most excited about?
JVS: Right now, I'm really excited about our DMT patch and low dose options of DMT. We are likely going to target anxiety, but we also have future goals of seeing how this and other similar compounds work for neurodegeneration and alcohol addiction.
I know these and other psychedelics will change how our society looks at mental health and addiction, and I can't wait to see what the future holds for everyone in the industry as well as all of the people that will indirectly or directly benefit from removing the stigma around psychedelic therapies in general.
It's going to be a wild ride, but the results, potentially revolutionary, are absolutely worth it!