"The standard of care in mental health is broken and has been for decades."
We were speaking with Yaron Conforti, the CEO and Director of Novamind about the catalyst that led to the creation of the company which is going public today, January 5th 2021.
Yaron explained that mental health has been in crisis mode for decades. And that's before COVID hit. Post-COVID, it's even worse.
But for all the bad that COVID has done, it has had one positive impact: It has destigmatized mental health.
"Right now we have a paradigm shift and a renaissance. Psychedelic research is being unearthed from decades past."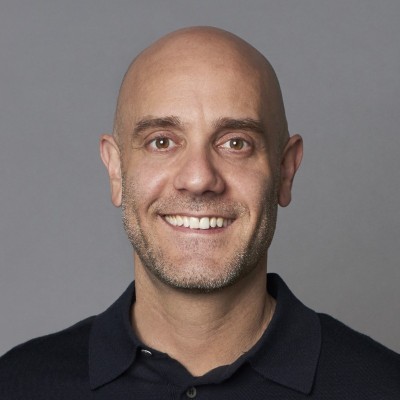 Yaron and his team at Novamind aim to capitalize on this paradigm shift by creating and operating a network of mental health clinics and research sites to be able to offer psychedelic treatment at scale to the public.
Today's public offering brings them one step closer to that goal. The company has announced the closing of a private placement for CA$10 million ($7.6 million) and approval to list on the Canadian Securities Exchange (CSE) under the ticker symbol "NM".
Psychedelic Invest recently spoke to Yaron to discuss the evolution of Novamind, the company's goal to be the trusted name in psychedelics, and why so many psychedelic companies are going public today.
The Evolution of Novamind
Although the psychedelic marketplace has begun to mature, ultimately, the money being raised is still risk-capital.
Yaron explained that there is a gap in the market for trying to raise capital through traditional private equity, whether silicon valley or elsewhere, for stigmatized or unregulated industries.
Herein lies the problem, but also the opportunity, for investors and operators such as Yaron.
After seeing the positive clinical trial results coming out from Hopkins and Compass Pathways, Yaron and his partners at Plaza Capital began looking for ways to get involved in the industry. As Yaron states, "we started with a macro thesis and then began looking for partners to fulfill the vision."
That macro thesis consists of the fact that the global psychiatry industry is expected to grow to $259.3B by 2023 and the global clinical trials market is expected to surpass $60B by 2026.
Through a series of investments over the past year, Novamind has set itself up to be the underlying protocol for the psychedelics industry.
These investments consist of a series of both passive and active ones that cover nearly the entire range of the psychedelics industry besides drug development.
The company's investments and offerings consist of a three-pronged approach to become the "trusted name in psychedelic therapy" for consumers. This three-pronged approach consists of clinical care, research, and retreats. Each component acts to support and inform the other to give consumers choice when it comes to treatment.
Novamind's Core Business Model
Novamind's core business currently consists of its clinic network and research center, named Cedar Psychiatry and Cedar Clinical Research respectively. Novamind acquired the companies for CAN$3.05 million, consisting of CAN$1 million cash and CAN$2.05 million in Novamind common shares.
Cedar Psychiatry
Cedar Psychiatry, the company's full service outpatient mental health clinics, offer a selection of mental-health treatments using psychedelic therapies. The company has four locations throughout Utah and has administered over 4,000 ketamine-assisted treatments and 1,700 Spravato (esketamine) sessions to date. Novamind anticipates opening a fifth location by Q1 2021.
By acquiring a network of existing psychedelic therapy locations, Novamind was able to accomplish two distinct goals.
One, the company was able to go public with existing revenue. As Yaron states, "recurring revenue differentiates us from our peers and stabilizes the business."
Two, the company is able to treat patients today, implementing operating procedures and protocols for the future of psychedelic assisted therapy. Rather than having to wait for MDMA legalization in 2023 or psilocybin 2025, Novamind has a foothold with an existing business and will have head start when new psychedelic substances are legalized. As Yaron told Psychedelic Invest, "Novamind's focus is to treat patients today."
Cedar Clinical Research
The more obscure, but no less important aspect of Novamind's acquisition consists of Cedar Clinical Research (CCR), a leading contract research organization (CRO) specialized in clinical trials and research in emerging treatment options in neuropsychiatry.
CCR is specialized and has significant experience in hosting phase I to phase IV clinical trials and research studies.
The first psychedelic treatment protocol to be developed by CCR was EF-KAP, which combines emotion-focused (EF) therapy and ketamine-assisted psychotherapy (KAP). The company is investigating EF-KAP for treatment of anorexia and major depressive disorder.
Ultimately, Novamind through CCR is creating a specialized network of clinical trial sites for psychedelic drug research and development.
Again, it is worth noting that Novamind is not developing these drugs, it is merely facilitating the research and developing treatment protocols if the drugs were to be approved. Investors can see current studies that CCR is facilitating here.
One of the most powerful aspects of CCR is what it provides to the patient. If a patient comes into Cedar Psychiatry and is perhaps a good candidate for psychedelic treatments that are not yet legal and therefore cannot be provided by Cedar Psychiatry, the therapist may be able to introduce the patient to an ongoing or upcoming CCR clinical trial to take part of. This gives Novamind the ability to combine a psychiatric location and a research location into one. The first model of this is in Springville, Utah.
Adding Reid Robison to the Team
When Psychedelic Invest asked Yaron, "Why Cedar?", he without hesitation answered, "Because of Reid Robison."
Dr. Reid Robison is the Co-founder of Cedar Psychiatry and serves as the Medical Director for the Center for Change, a leading Eating Disorder center. He is also currently the coordinating investigator for the MAPS-sponsored MDMA-assisted psychotherapy study of eating disorders.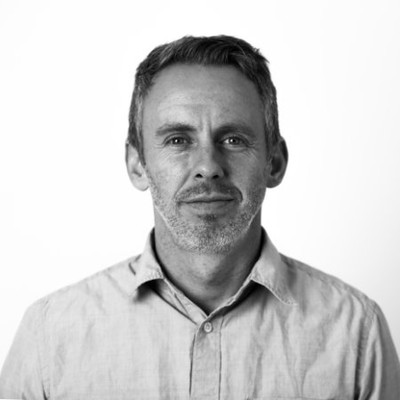 According to Yaron, "there are very few people like Reid," and "the latent knowledge from Reid's experience should be very compelling."
In Yaron's view, Dr. Reid Robison adds legitimacy to Novamind's psychedelic therapies. When customers are looking for a brand to trust, Dr. Robison's experience and research adds a level of legitimacy to the company.
According to Yaron, "psychedelics aren't a panacea, different compounds work for people in different ways… its very difficult for patients or clients to access these therapies. So Reid, who works with MAPS already and has real psychedelic therapy experience gives Novamind more than a leg up, it actually allows us to begin treating patients today and have a model in place to treat patients with future therapies."
Novamind's Retreat Network
There are certain limitations of psychedelic therapies that are limited to a clinic, primarily:
Set and Setting
"Set" being the mental state and preparation a person brings to the psychedelic therapy experience, (thoughts, mood and expectations). "Setting" being the physical and social environment. For certain people a clinic may not be the best environment for their personal psychedelic therapy.
Cost
By limiting psychedelic therapy to a clinic, the cost will increase and ultimately preclude certain individuals from gaining access to therapy.
For these reasons, Novamind is building out a network of retreats in jurisdictions around the world that have established regulations for the use of psychedelics.
According to Yaron, "the group model allows for therapeutic as well as economic efficiencies."
The effort is being spearheaded by Novamind's investment into the Circadia Center, a company that is building psychedelic retreats in Costa Rica. Novamind is the lead investor and holds a seat on the company's Board of Directors. Novamind also has a "first right of refusal to acquire Circadia in the future.
Yaron told Psychedelic Invest that because Reid Robison is also a thought leader in the psychedelic retreat model, Novamind has begun to receive incoming inquiries regarding expanding the model.
Novamind has also made a passive, arms-length investment (C$1,170,000) into Synthesis, a highly regarded company that was founded in 2018 and has had over 600 retreat participants to date. Novamind also holds a Board of Directors seat.
Yaron believes that the retreat model creates a perfect symbiotic relationship with the clinic and research models in which all three inform each other.
Unfortunately, due to COVID, the retreat model is on the backburner until international travel and group therapy is easier to conduct.
Other Passive Investments
On July 21, 2020, Novamind entered into a convertible note purchase agreement with ATAI for €150,000.
Novamind has also previously purchased 166,666 Class B shares of Field Trip Health (FTRP) at .90 per share on January 15, 2020 for ~$150k. At today's current share price of $2.83, the investment should be worth ~$470k, or a profit of $320k.
Dealing With Competition
In the company's prospectus, Novamind specifically calls out a selection of direct competitors in one or more areas of business.
Yaron believes though that by focusing on therapy and being "compound agnostic," the company will be able to be a first mover and a baseline protocol for however the market pivots. To put it simply, Novamind doesn't need to develop its own drugs because it will be able to be agnostic and use whatever is best on the market at the time.
| Company | Ticker | Clinics | Research | Retreats | Drug Dev. |
| --- | --- | --- | --- | --- | --- |
| Novamind | NM | X | X | X | |
| Field Trip | FTRP | X | | | X |
| Numinus | NUMI | X | | | |
| Cybin | CYBN | | | | X |
| Compass Pathways | CMPS | | | | X |
| MindMed | MMED | | | | X |
| ATAI | Private | | | | X |
| Universal Ibogaine | Private | | | | X |
| Wake Network | Private | | | X | |
How the Money Raised Will Be Spent
In our interview with Yaron, he was very clear that this raise is specifically going to be used to grow Novamind's footprint of clinics and research facilities.
The company aims to grow either organically or through M&A. According to Yaron, they have a "pipeline of potential partners" and are "looking at operators who already have experience operating in the alternative neuro-psychiatric modalities."
When asked what Novamind's roadmap is for 2021, Yaron told Psychedelic Invest, "our objective is to double the amount of current clinics in 2021 to eight or more."
How to Invest in Novamind
The company is listing through an amalgamation agreement with Hinterland, formerly a junior mineral exploration company listed on the TSXV that was engaged in the acquisition and exploration of mineral resource properties located within Canada.
What a Novamind Listing Means for the Psychedelic Industry
Much of the current psychedelic industry is limited to companies looking to bring a specific psychedelic medicine through trial and ultimately to the public. Although this is one of the most interesting parts of the psychedelic market today, investors should note that many research companies may fail or ultimately need to continue going to the market to raise money.
By attempting to establish itself as the protocol of the entire psychedelic industry, Novamind is not subject to the same timelines and revenue delays as drug developers. Novamind has revenue today and has a plan to make significantly more money in the coming years.
Novamind may have less risk today, but whether it will have more reward for investors will soon be seen.